Fluorescence In-SituHybridization (FISH) ready to use probe kits (FastProbe®)

Real-Time qPCR Personalized Medicine ready to use kits

FISH Pretreatment Reagent Kits

Custom FISH probes service
FastProbe® Advantages:
for similar probes) has revolutionized and shortened the final
results availability by 87.5-91.67% of saving a tremendous time
and allowing the physician to make an early and correct decision
on patients' case.
better hybridization, good and clear signal, high specificity and accuracy
Competitive prices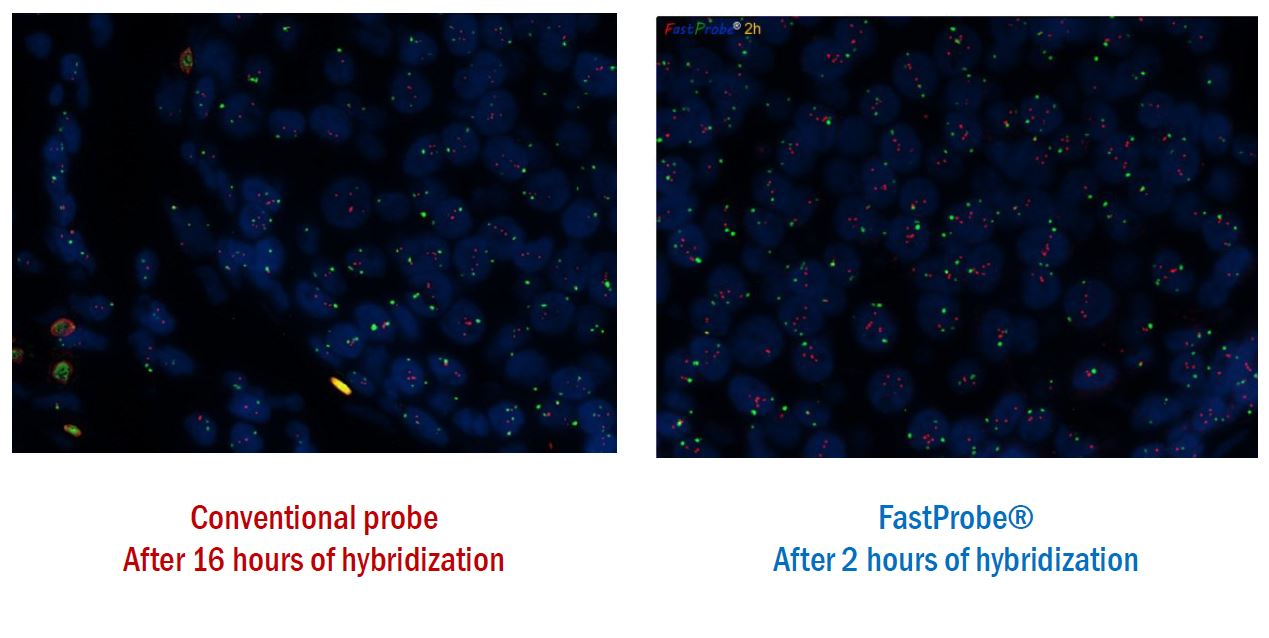 Targets:
Non-Small Cell Lung Cancer, Breast Cancer, Stomach Cancer, Bladder Cancer, Cervical Cancer, Brain Tumor, Lymphoma, Chronic Lymphocytic Leukemia, Acute Myeloid Leukemia, Chronic Myeloid Leukemia, Acute Lymphoblatic Leukemia, Multiple Mieloma, Myelodysplastic Syndrome, Aplastic Anemia...
Personalized medicine for
Clopidogrel (CYP2C19), Warfarin (VKORC1 & CYP2C9), Statins (SLCO1B1 &
APOE), Nitroglycerin/Alcohol metabolic ability (ALDH2) and Folic acid (MTHFR).
Advantages: Low interference, Easy interpretation!
FISH pretreatment kit reagent:
For quality FISH pretreatment operations.
Custom FISH probes:
For customers looking at specific probes tailored at their defined requirements