---
Coronavirus 2019 (COVID-19)
Novel Coronavirus disease 2019 (COVID-19) is an infectious disease caused by severe acute respiratory syndrome coronavirus 2 (SARS-CoV-2). The name coronavirus refers to it's halo-like appearance; visually similar to a 'solar corona' around the virus particles when viewed under a microscope.
Proteintech has a variety of antibodies, ELISA kits and proteins to help understand and accelerate infectious disease research, including SARS-COV-2.
Cellular entry of COVID-19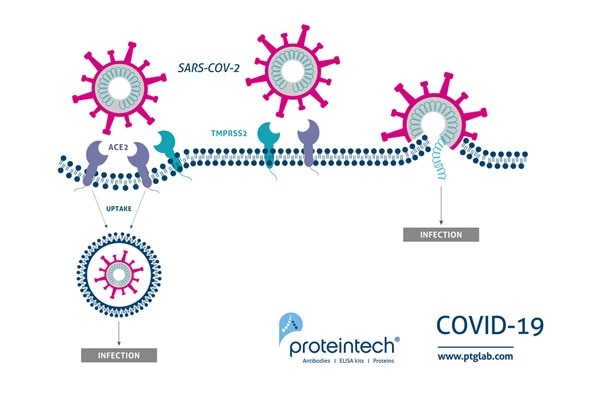 Image adapted from Journal of Virology paper by Heurich et al. PMID: 24227843
Use the links in the table below to navigate quickly to Coronavirus and viral infection related products.